Back
4 February 2022
Dublin, Ireland
Recording
Translating "Penelope"
This 150-minute online seminar discusses translations of "Penelope", the final episode of Ulysses, with actors reading from the French, German and Irish translations.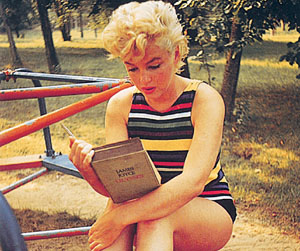 This 150-minute online seminar, recorded in the Old Physics Theatre, Newman House, UCD, consists of two panels.
The first panel, chaired by Sinéad Mac Aodha (Literature Ireland) showcases translations of "Penelope" into French, Irish and German through readings by actors Olwen Fouéré, Roxanna Nic Liam and Christiane Reicke and short responses to these readings and translations by Professor Michael Cronin (TCD), Professor Anne Fuchs (UCD) and Professor Regina Uí Chollatáin (UCD).
Complementing this first panel focusing on translation and the polyvocal, the second panel, chaired by Anne Fogarty, (Professor of James Joyce Studies at UCD), discusses different interpretations of "Penelope" with papers presented by international Joyce scholars Associate Professor Luca Crispi (UCD), Dr Valérie Bénéjam (University of Nantes), and Dr Emily Ridge (NUI Galway).
Organisers: Professor Anne Fogarty and Professor Margaret Kelleher (UCD). A collaboration between UCD James Joyce Research Centre and Museum of Literature (MoLI).
You might also like
Filter by:
Location
Date
Category
All
Baltimore
Berkeley
Boston
Brisbane
Brussels
Budapest
Buffalo
Canberra
Chicago
Copenhagen
Cork
Danbury
Dublin
Dundee
Durham
Edinburgh
Flensburg
Gronigen
Hay-on-Wye
Kerry
Kuala Lumpur
Kunming
La Línea de la Concepción
London
Los Angeles
Madrid
Maputo
Mayo
Melbourne
Montreal
New York
New York City
Northampton
Online
Ostend
Paris
Prague
Pula
Rome
San Marino
São Paulo
South Bend, Indiana
Tokyo
Warsaw
Zurich
All
This week
Next week
This month
Next month
All
Article
Event
Exhibition
Film
Photograph
Publication
Recording