Back
1 June – 19 August 2022
Dublin, Ireland
Event
Ulysses80
A Twitter Bookclub to read Ulysses in 80 days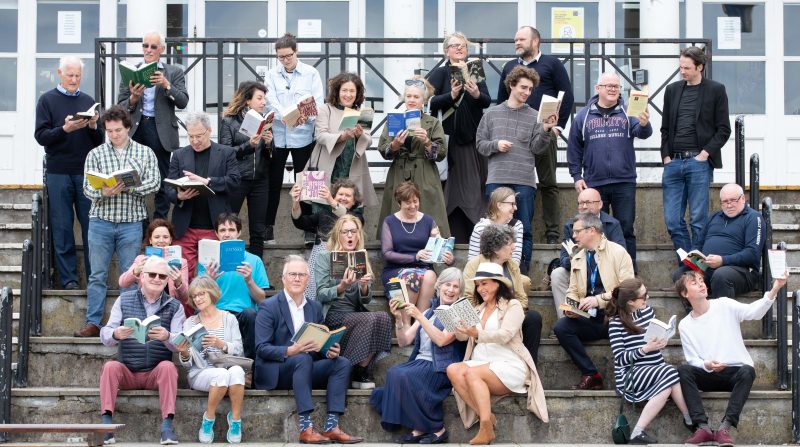 Ulyssesin80 – a Book Club to read Ulysses in 80 Days June 1st 2022-August 19th2022
STEERING GROUP: Cliona O'Farrelly TCD, Deirdre Mulrooney UCD, Loic Wright UCD; PJ Murphy, Sweny's Chemist; Carl Vogel TCD
WHY? The Democratisation of Ulysses To celebrate 100 years of Ulysses, a group of interested and determined readers intends to read Ulysses in 80 days in Summer 2022. We'll be inviting people from around the world to join us on our reading journey via several platforms eg email, FaceBook, Twitter. We aim to complete the whole book in 80 days and so will tackle approximately 8-10 pages a day - surely something anyone might accomplish during the bright summer months?
HOW? All Together Every Day At 7am on each day of the project, starting on June 1st, a message will be posted on our website, emailed, FaceBooked and Tweeted from the Ulysses80 BookClub giving the first few words and the last few words of the section to be read that day, together with the line numbers (from the Gutenberg Press edition). The relevant page numbers of several printed editions will be posted on our website. People will be invited to contribute their thoughts, comments and insights about the day's section using the hashtag #Ulyssesin80 to curate the conversations. If we start Episode 1, Telemachus, at the Sandycove Martello Tower on June 1st, then, by BloomsDay on June 16th we'll be towards the middle of Episode 8 Lestrygonians and 'in' Davy Byrne's Pub in time for the famous lunch of a Gorgonzola sandwich with a glass of Burgundy. On that day, everyone in the #Ulyssesin80 Book Club across the globe will be invited to raise a glass together to celebrate reaching the quarterway mark, as we head in towards the more challenging Episodes of the book. Having a whole community of fellow readers regularly chipping in their comments and observations will surely help us all through the more obtuse and (dare it be said?!) boring sections.
The last Episode, [number 18, 'Penelope'], Molly's wonderful 8 sentence soliloquy, will take about 10 days in August when many of us will be on holidays, or at least taking things a bit easier. Day 80, the last day of the journey when we can all say Yes Yes Yes with great relief and celebration, falls on August 19th the date of publication of the real letter on foot and mouth by Joyce's friend Blackwood Price alluded to in Chapter 2, Nestor. https://www.irishtimes.com/news/foot-and-mouth-and-joyce-1.301729 In Ulysses, everything is connected and disconnected….
WHO? Everyone and Anyone This journey is for everyone NOT just academics. The whole aim of the project to help democratise Ulysses - to bring it to people who thought they would never have the interest, patience or time to read the whole book. Hopefully, readers from all walks of life with all sorts of reading interests – as well as people who read few books - will find lots to please, intrigue, annoy, stimulate them during the 80 days via our virtual chats/conversation
Find out more: https://ulysses80.ie/
You might also like
Filter by:
Location
Date
Category
All
Baltimore
Berkeley
Boston
Brisbane
Brussels
Budapest
Buffalo
Canberra
Chicago
Copenhagen
Cork
Danbury
Dublin
Dundee
Durham
Edinburgh
Flensburg
Gronigen
Hay-on-Wye
Kerry
Kuala Lumpur
Kunming
La Línea de la Concepción
London
Los Angeles
Madrid
Maputo
Melbourne
Montreal
New York
New York City
Northampton
Ostend
Paris
Prague
Pula
Rome
San Marino
São Paulo
South Bend, Indiana
Tokyo
Warsaw
Zurich
All
This week
Next week
This month
Next month
All
Article
Event
Exhibition
Film
Photograph
Publication
Recording