Back
7 March 2022
Dublin, Ireland
Article
James Joyce Remembered Edition 2022
In 1968, Conn Curran summed up his life-long companionship with Joyce. With this re-issue of Curran's book, another group of University College Dubliners takes a new look at his work, delving into the Curran-Laird collection at the James Joyce Library.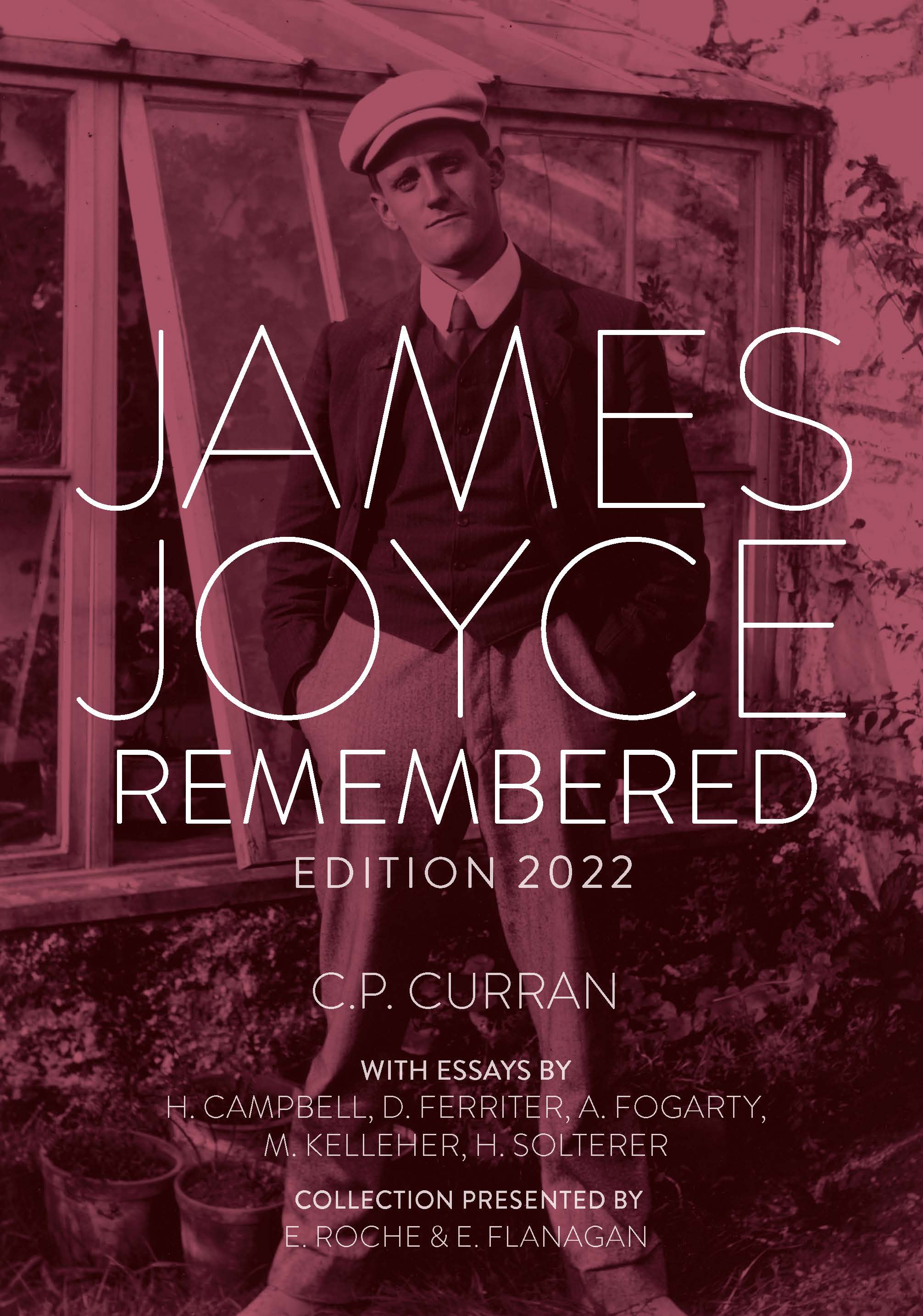 "My dear Curran, I am in double trouble, mental and material…"
When Joyce wrote this note in August, 1904, C.P. Curran and the writer were already comrades. From the first days the two Dubliners spent together in Newman House, talking literature, their connection deepened in moments of crisis. Other Irish writers and activists – Helen Laird Curran, Padraic Colum & Mary Maguire Colum were part of this lifeline to the writer; and it extended to Paul Léon in Paris. All of them were working with their friend – and the Joyce family – to invent a freer, and newly expressive world.
UCD Press reissues Curran's book of memories, James Joyce Remembered this year, to celebrate this creative cohort once more. In this 2022 edition, another set of University College Dubliners takes a look at their writing, their photographs, and the political challenges facing them; in Dublin as the Irish Civil War was erupting; in Paris as French fascists and Nazis seized power.
On March 28, James Joyce Remembered, edition 2022, will be launched with contributors, Hugh Campbell, Diarmaid Ferriter, Anne Fogarty, Margaret Kelleher, Evelyn Flanagan, Eugene Roche, Alice Ryan, Jennifer O'Donnell, Jonathan Janssens and Helen Solterer, the grand-daughter of C.P. and Helen Laird Curran.
Join us as UCD brings this collective book back home to MoLI, 86-87 St. Stephen's Green, where it began.
Find out more about the James Joyce Library's Constantine Curran and Helen Laird Collection in Special Collections. https://www.ucd.ie/specialcollections/archives/curranarchive/
Find out more: http://www.ucdpress.ie/display.asp?isbn=9781910820803&
You might also like
Filter by:
Location
Date
Category
All
Baltimore
Berkeley
Boston
Brisbane
Brussels
Budapest
Buffalo
Canberra
Chicago
Copenhagen
Cork
Danbury
Dublin
Dundee
Durham
Edinburgh
Flensburg
Gronigen
Hay-on-Wye
Kerry
Kuala Lumpur
Kunming
La Línea de la Concepción
London
Los Angeles
Madrid
Maputo
Mayo
Melbourne
Montreal
New York
New York City
Northampton
Online
Ostend
Paris
Prague
Pula
Rome
San Marino
São Paulo
South Bend, Indiana
Tokyo
Warsaw
Zurich
All
This week
Next week
This month
Next month
All
Article
Event
Exhibition
Film
Photograph
Publication
Recording
No results. Try adjusting your filters.