Siar
15 Méitheamh – 25 Méitheamh 2022
Melbourne, Australia
Event
Yes I will Yes! (stage-play)
Yes I will Yes! An extravagance of Molly Blooms to celebrate the centenary of Joyce's famously banned novel Ulysses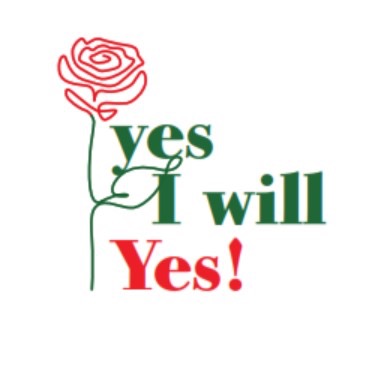 Yes I will Yes! Directed by Carl Whiteside @ The MC Showroom, 48 Clifton St., Prahran Wednesday 15 June – Saturday 25 June 2022
Bloomsday in Melbourne announces its brand-new theatrical production, yes I will Yes!, to celebrate the centenary of James Joyce's classic novel Ulysses. Based on the famous stream of consciousness chapter of the seductive Molly Bloom, the play makes its world premiere at The MC Showroom in Prahran. It runs from 15-25 June 2022. Molly is all woman and has spent the afternoon romping with a rampant cad, Blazes Boylan. But there's even more to Molly than meets the eye. She's provocative, emphatically narcissistic in relation to her body, driven in pursuing her sexual goals, and contradictory. Now she must choose. Will she opt for the rich adulterer with a rose between his teeth, who is also a vicious slapper of women's backsides? Or the comfortable, all-too-familiar husband of 16 years? Or perhaps some other future altogether?
First time Bloomsday director Carl Whiteside comments: 'I'm excited to tackle this adaptation where Molly not only reflects on her choice between her husband and her lover, but also realises a future version of herself as the once-again diva of every man's dreams. Our exceptional cast will bring you a musical extravaganza inspired by Joyce's love of silent film, opera and the roaring '20s'.
Bloomsday in Melbourne is proud of its 30 years of turning Ulysses into theatre and bringing to thousands of Melbourne and Australian theatre-goers an appreciation of the fun, the wit and benign wisdom of Joyce's writing. This year's show, a very free adaptation of the final episode of Ulysses with its focus on Molly Bloom, is a joy for aficionados and novices alike.
Find out more: http://www.bloomsdayinmelbourne.org.au/
You might also like
Filter by:
Location
Date
Category
All
Baltimore
Berkeley
Boston
Brisbane
Brussels
Budapest
Buffalo
Canberra
Chicago
Copenhagen
Cork
Danbury
Dublin
Durham
Gronigen
Hay-on-Wye
Kuala Lumpur
London
Los Angeles
Madrid
Maputo
Melbourne
Montreal
New York
New York City
Northampton
Ostend
Paris
Prague
Pula
Rome
San Marino
São Paulo
South Bend, Indiana
Tokyo
Zurich
All
This week
Next week
This month
Next month
All
Article
Event
Exhibition
Film
Photograph
Publication
Recording