Publication
The Reader's Joyce
Rethinking the relationships between author, reader, and text in literature and criticism, through a study of James Joyce.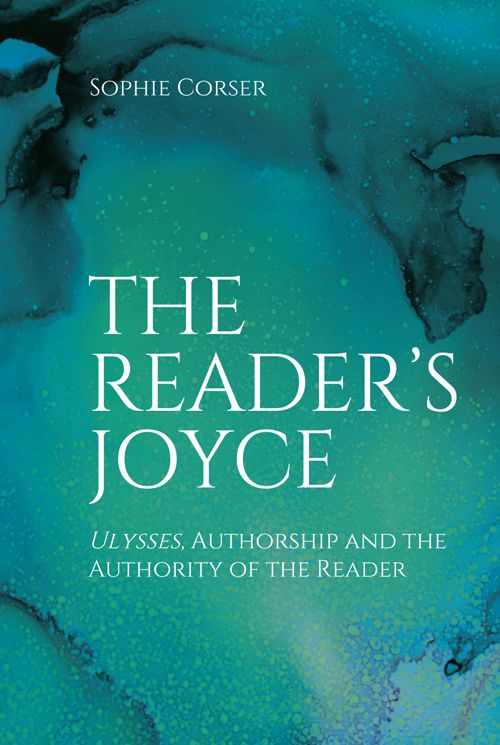 Dr. Sophie Corser's The Reader's Joyce engages with core issues of literary studies by rethinking accepted literary, critical, and theoretical notions of the relationships between author, reader, and text. This monograph describes and queries the activity of reading prompted by the intertextuality and narrative of James Joyce's Ulysses (1922), focusing on in-depth readings of the novel and its interactions with other texts from classical and contemporary literature to criticism, theory, and biography. Central to this approach are new analyses of the now commonly underplayed significance of Homer's Odyssey to Ulysses, and of how authority functions in the developing critical reception of Ulysses since its publication. Through the prisms of Ulysses and 'the Joyce industry' this monograph provides new perspectives on the author-reader-text triad in the wider field of literary criticism: diving into layered histories of concepts, challenges, and retreats in order to ask how we read now.
Find out more: https://edinburghuniversitypress.com/book-the-reader-s-joyce.html
You might also like
Filter by:
Location
Date
Category
All
Baltimore
Berkeley
Boston
Brisbane
Brussels
Budapest
Buffalo
Canberra
Chicago
Copenhagen
Cork
Danbury
Dublin
Dundee
Durham
Edinburgh
Flensburg
Gronigen
Hay-on-Wye
Kerry
Kuala Lumpur
Kunming
La Línea de la Concepción
London
Los Angeles
Madrid
Maputo
Mayo
Melbourne
Montreal
New York
New York City
Northampton
Online
Ostend
Paris
Prague
Pula
Rome
San Marino
São Paulo
South Bend, Indiana
Tokyo
Warsaw
Zurich
All
This week
Next week
This month
Next month
All
Article
Event
Exhibition
Film
Photograph
Publication
Recording
No results. Try adjusting your filters.